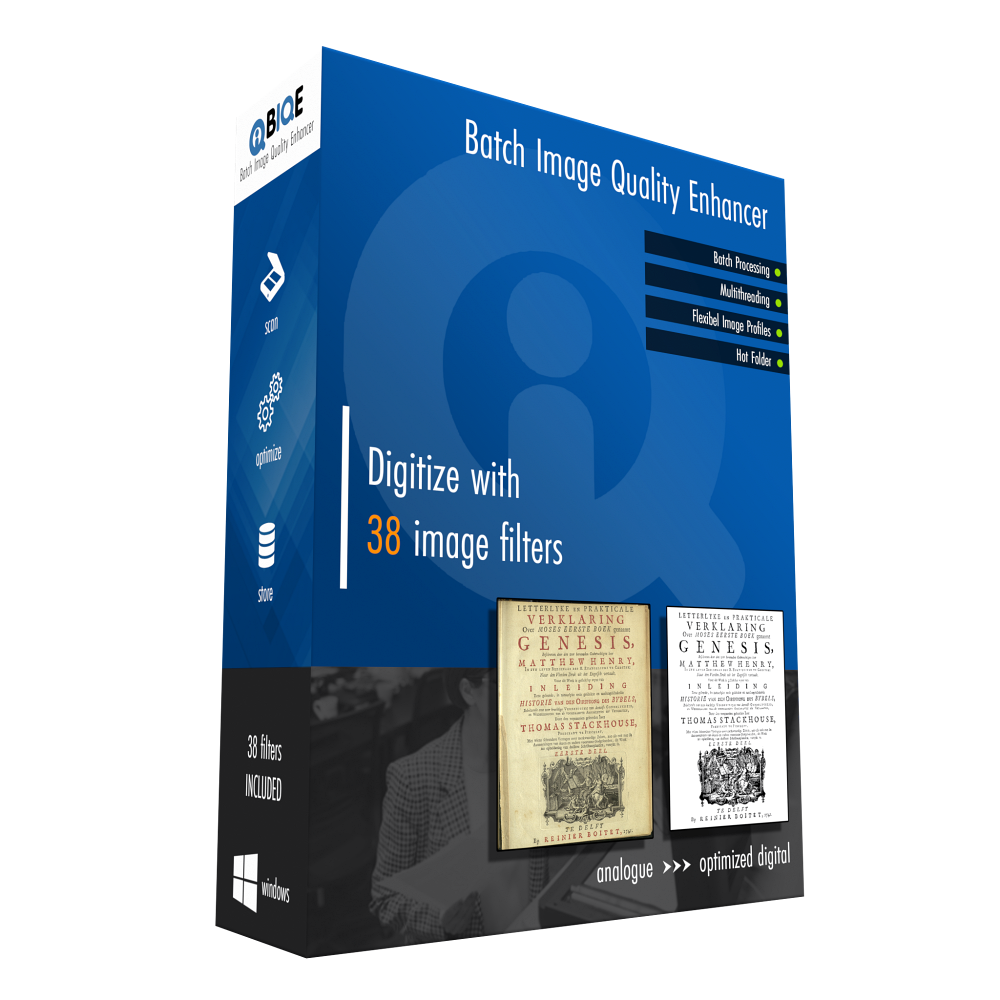 BIQE
 Archive
BIQE Archive is for digitizing books, newspapers, and documents. Especially old books, manuscripts, and (damaged) documents are a good fit. The many image filters ensure optimal opportunities to optimize the quality of your images.
By saving your workflow in profiles, BIQE allows batch processing resulting in a consistent quality throughout your books and documents.
Windows Software
38 Image filters
Maximum control
Batch processing
Export to numerous file formats
Developed for the most demanding tasks
Available in 16 thread, 32 thread and unlimited thread versions.